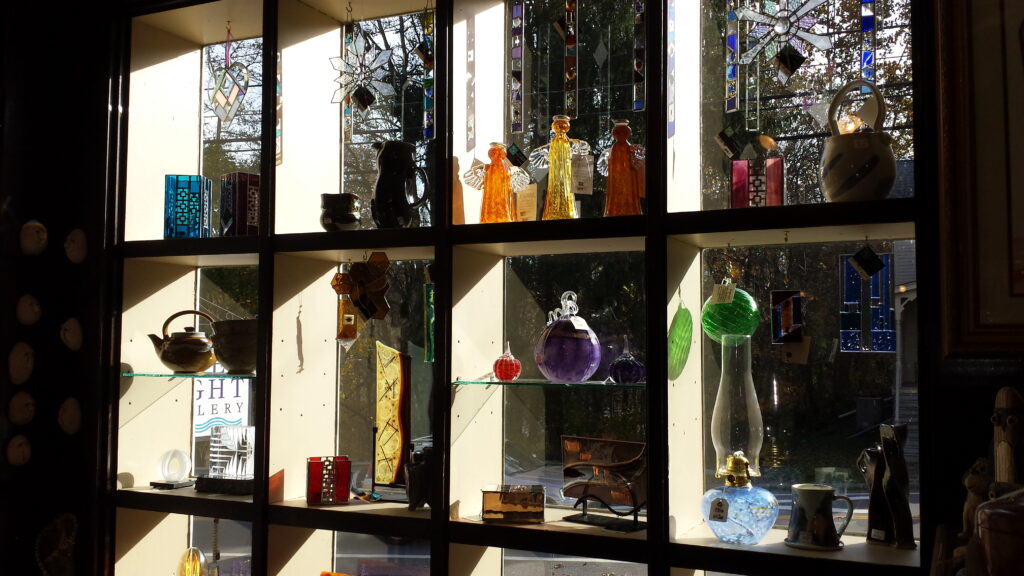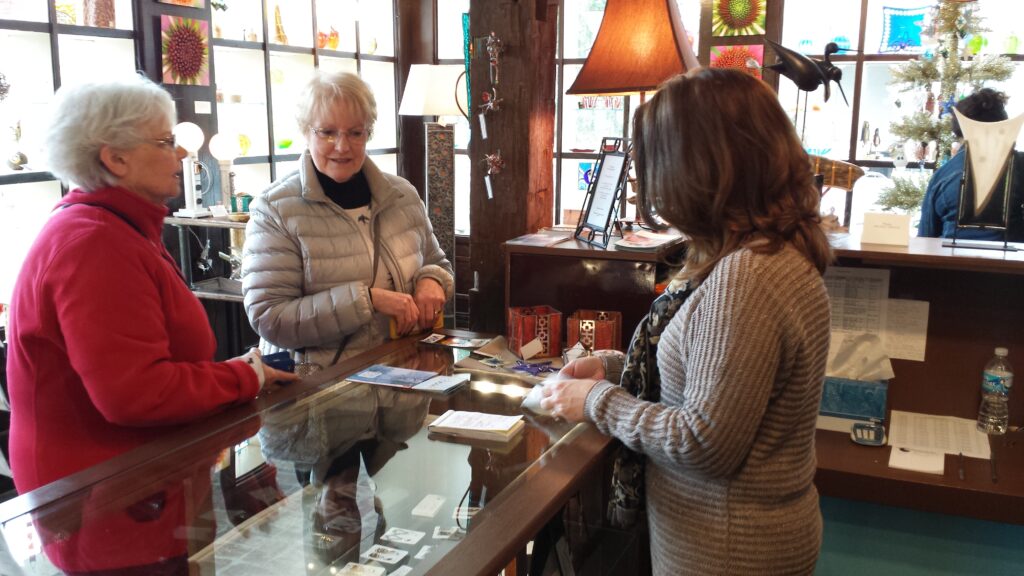 Our Approach
Personal
River Light Gallery is a group of people who create exhibiting their works for sale in a physical "brick and mortar" space together.  There are no employees.  Artist volunteers "work" one or more days per month at the Gallery.  When you visit the Gallery, you are greeted by an artist or two.  You may meet Gwen Waight, Lois Tullis, Mike Peterson, Gabriele Bryant, Tamara Gunnels Kindle, Lisa Kane, Chanah Spencer, or Diane Seskes.  We invite you to talk with us, ask questions about the art represented at the Gallery, and get to know us.  We represent people who create, and we welcome people who visit.  
Experiential
River Light Gallery is an experience.  The physical space and the art within River Light Gallery create an uplifting, "put a smile on your face" atmosphere.  The up close look at an assemblage or a painting or a jewelry piece is encouraged.  We invite you to take the time to study a piece to look into the creative mind of the artist.  The experience of actually touching or smelling an object is what we value.  Because of that, we do not have online sales.  We pride ourselves in offering "face-to-face" sales.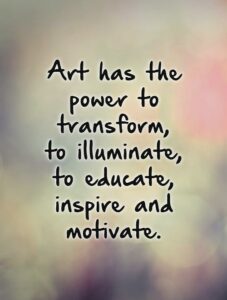 Our Story
In 2017 Akron Life featured River Light Gallery in their "The Best of the City" edition.  We couldn't agree more--River Light Gallery is "The Best Place to Allow the Eye to Wander"!
Stop by and see for yourself!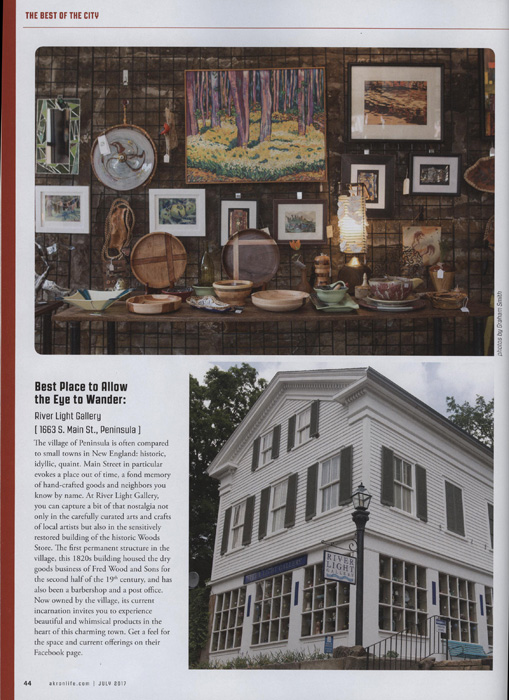 Meet the Team
People make River Light Gallery possible. . .  People who are willing to donate time. . .  People who are artists. . . People who are friends.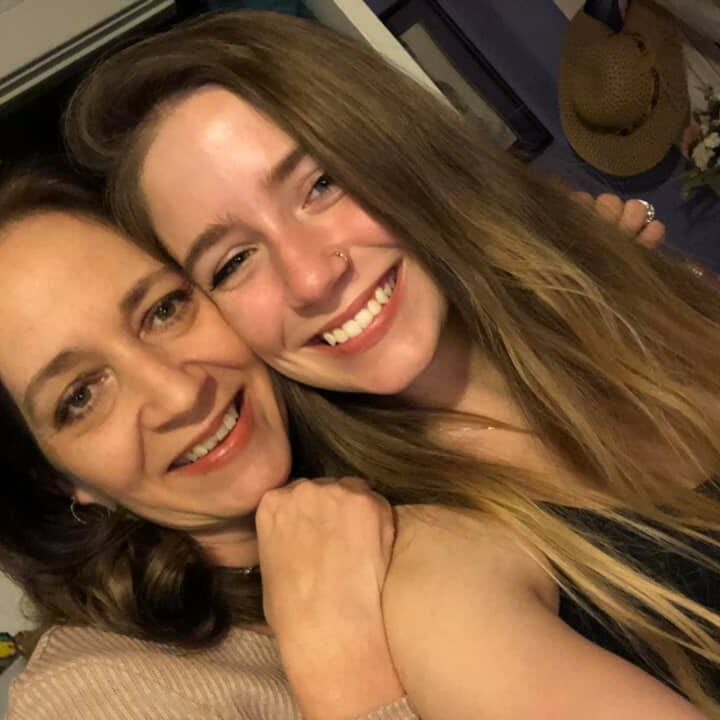 Lisa Kane
Lisa Kane is usually at River Light Gallery on Thursdays.  Lisa's glass art is represented in the Gallery in her sunsticks, fused glass decorative and functional pieces, her wall art, and her sun catchers.  Lisa is also our gardener, our artist "volunteer" coordinator, our housekeeper, and our happy, smiling team member.  Lisa cherishes  her family and her home--husband Michael and daughters Megan and Jillian (pictured here).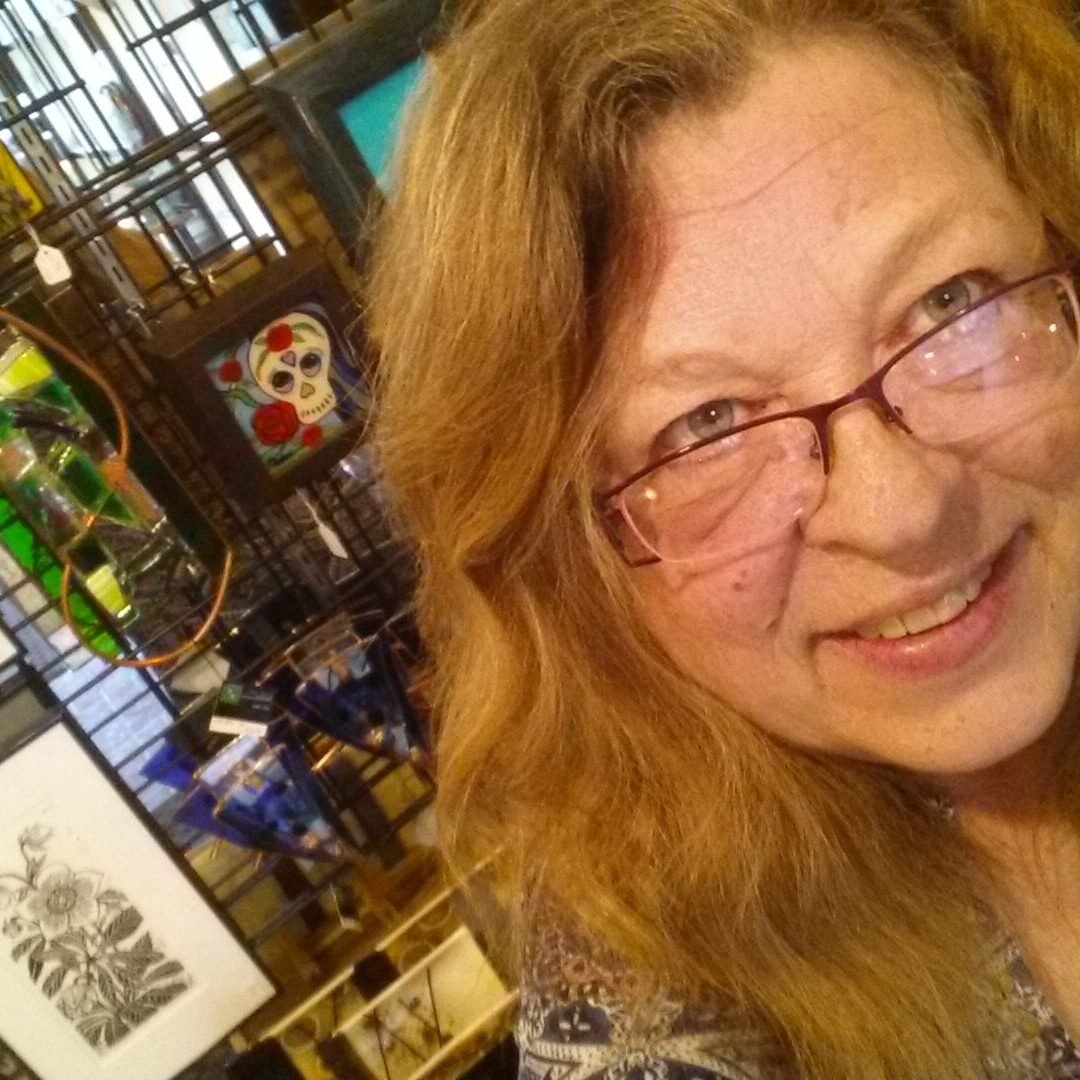 Diane Seskes
Diane Seskes is the owner of The Log Cabin Gallery LLC which is the umbrella for River Light Gallery.  She  oversees the artists and their inventory and works behind the scenes managing the business.  Diane is not physically present at the Gallery on a regular basis but may be found at the Cabin any time The Log Cabin Gallery is open.  Diane's photography is represented at River Light Gallery.  Diane lives with Don aka Red and her cat Jessie.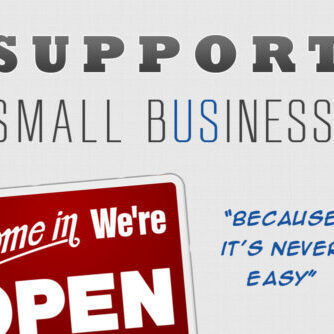 Volunteer Artists
Volunteer artists keep the doors of River Light Gallery open. Currently there are seven artists that you may meet on any given day--Gabriele Bryant, Tamara Gunnels Kindle, Sue Berry, Silvia Dolson, and Sue Kilcoyne plus Lois Tullis and Carol Comer who are at the Gallery more than once a month. The volunteers change depending upon the time of year and other commitments. Without these volunteers we could not remain open.