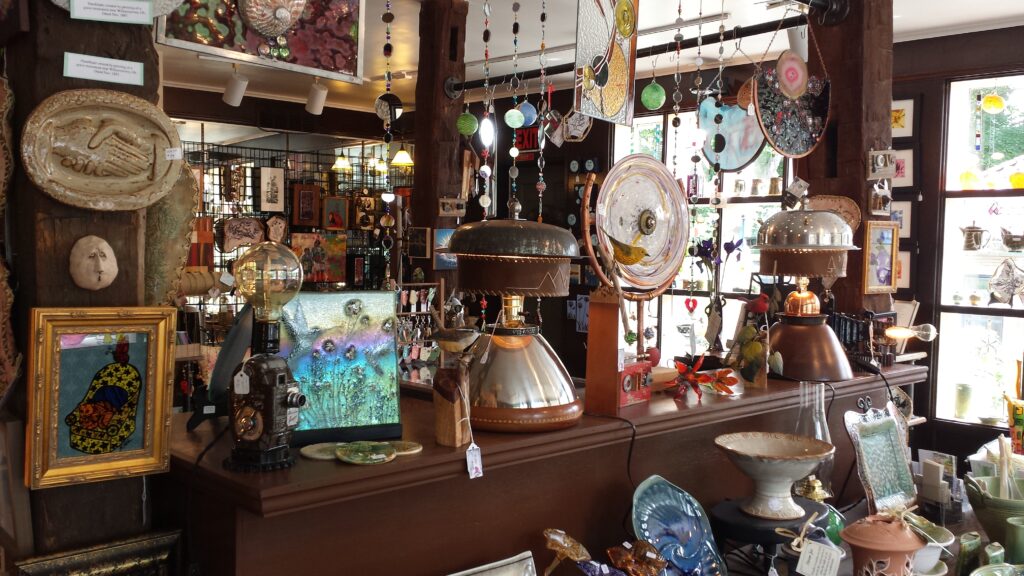 River Light Gallery is proud to represent local and regional Northeastern Ohio artists and artisans creating distinctive functional, decorative, and personal care items. The artists rotate their inventory on a regular basis creating fresh offerings for our visitors. Currently, the Gallery showcases 50+ artists and artisans.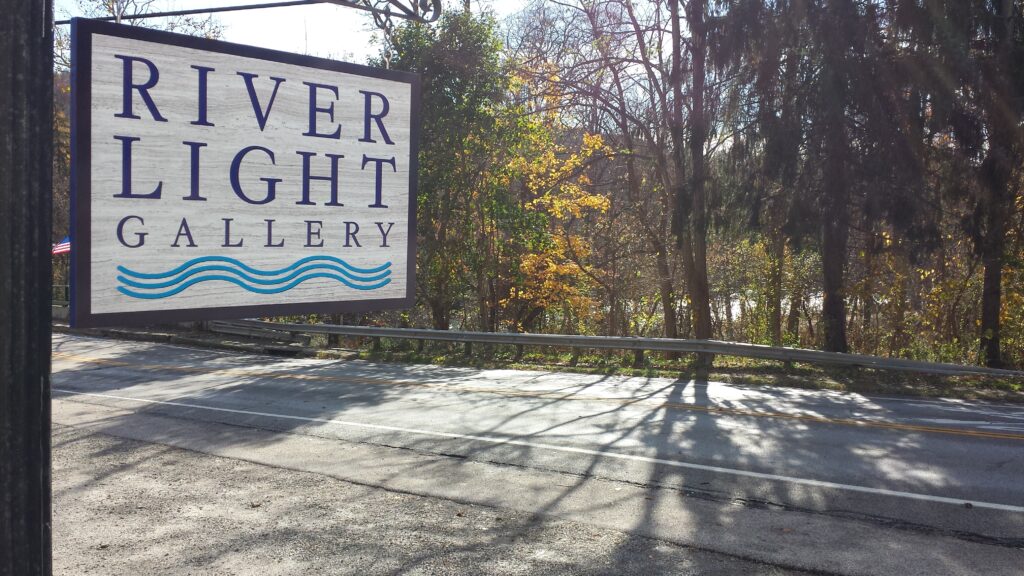 The sunlight reflecting off the Cuyahoga River just across the bridge, especially during the winter months, is the basis for the name–River Light. River Light Gallery's physical space, with its two walls of windows, is also about light. The uplifting mood of light and life is represented in the artworks offered at the Gallery.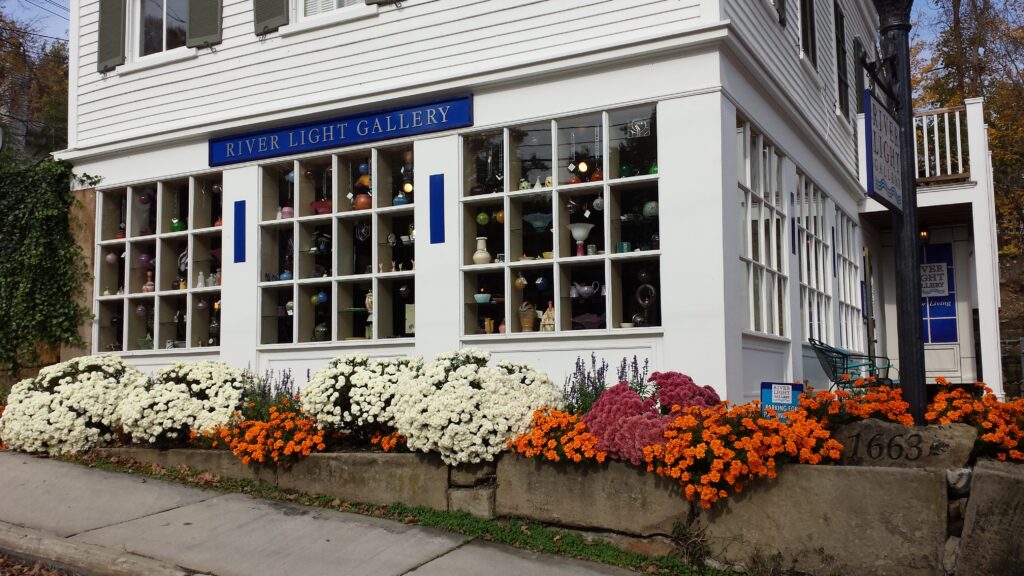 The Village of Peninsula is located within the boundaries of the Cuyahoga Valley National Park. River Light Gallery is housed in an 1820's structure within the historic district of Peninsula. The Gallery is situated on Main Street, Route 303, the major east/west route through the Village. We are proud to be a part of this delightful place.
We invite you to visit River Light Gallery in Peninsula Ohio. We are OPEN Fridays, Saturdays and Sundays 11am until 5pm.
We are open by appointment and by chance. Call 330-657-2670 and leave a message or email [email protected].
At River Light Gallery we welcome you to our space filled with light. Volunteer artists will greet you as you enter. They will answer your questions and offer their personal service to help you to find the perfect hand-created item.
River Light Gallery is an experience. The physical space and the art within create an uplifting, "put a smile on your face" atmosphere. The happy, comfortable, confident mood of energy, light, and life embraces you as you enter.
Once inside River Light Gallery, the physical creative arts surround you. The senses are stimulated. The mind's eye is challenged. The artists' energy and talent is right there to be enjoyed. The objects are uniquely inviting when they are experienced up close and in a personal way.
River Light Gallery offers an experience into the approachable arts. The comfortable and familiar are balanced with the occasional step outside our comfort zone. The past coexists with the contemporary. We offer distinctive arts that may not be seen everywhere making River Light Gallery an experience, a destination.
Map